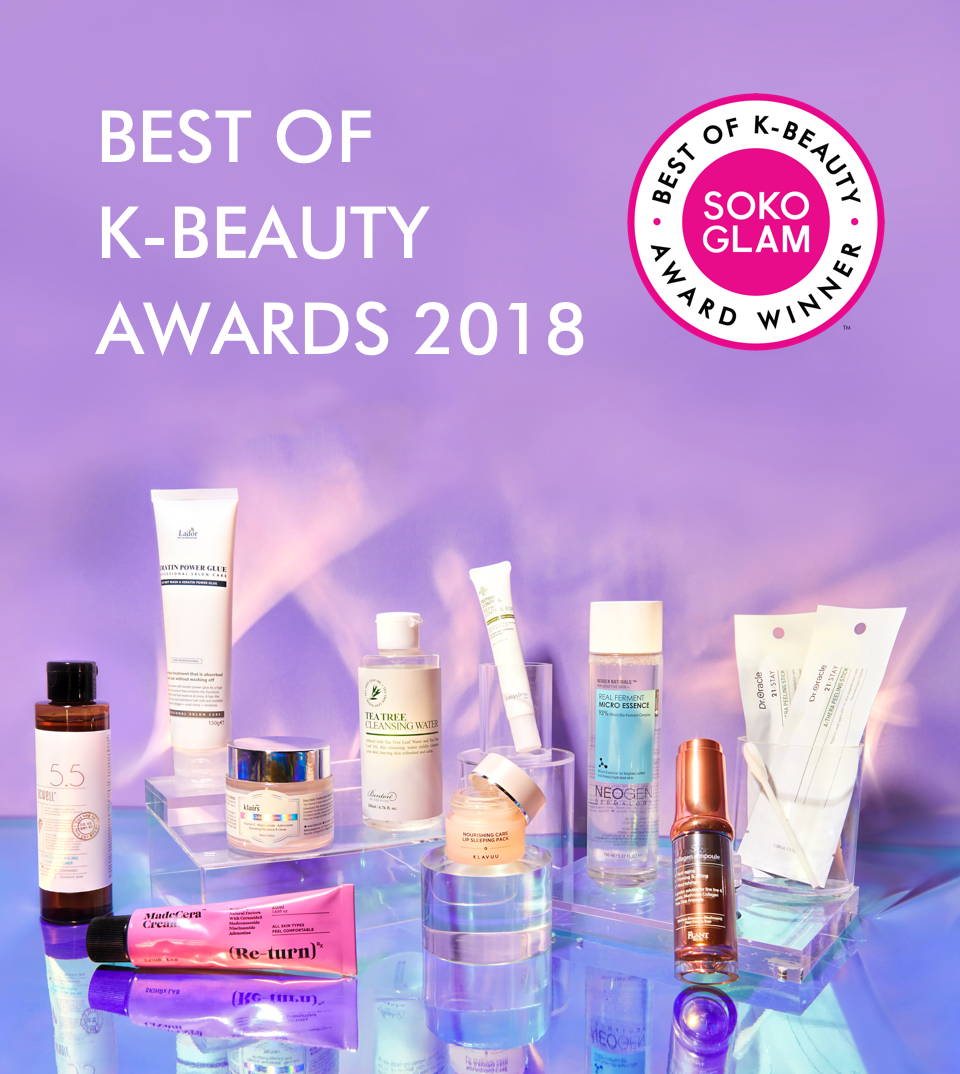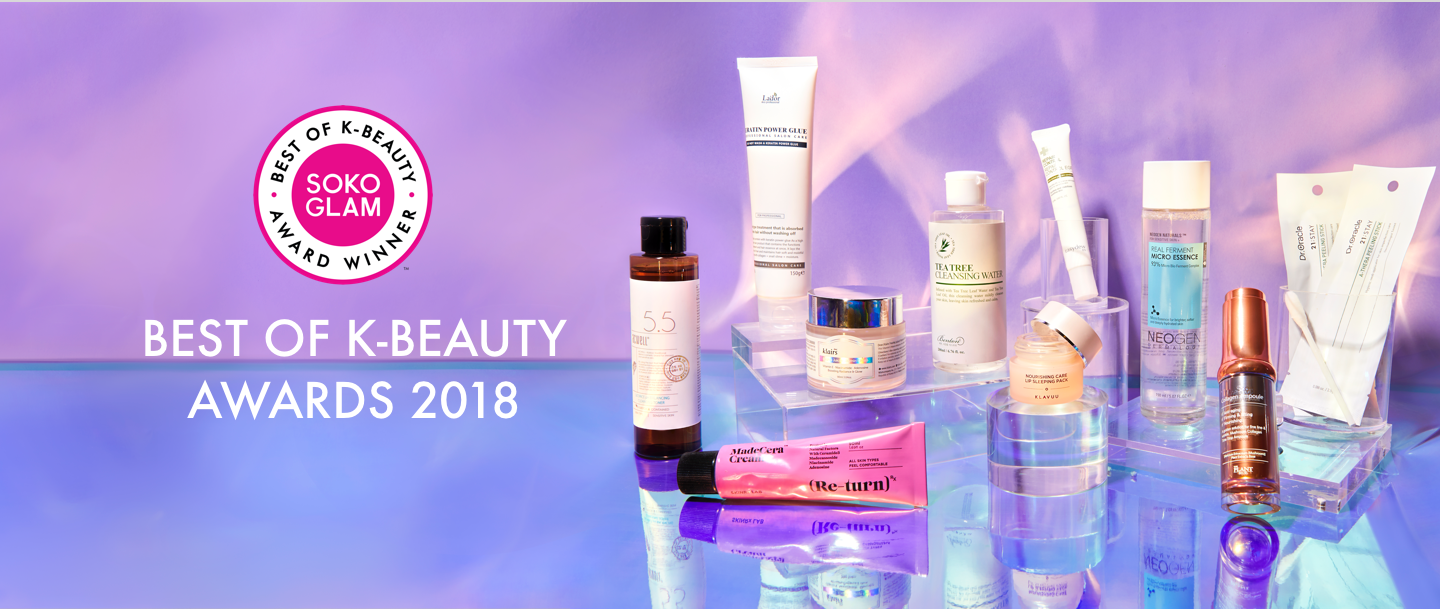 SOKO GLAM'S BEST OF 
K-BEAUTY AWARDS 2018
Back for the 5th year in a row, Soko Glam crowns and celebrates the 10 most innovative Korean beauty products with the Best of K-Beauty Awards! This coveted award is presented to curations from the past year that captured the hearts and stellar reviews from Soko Glam's community, as well as unanimous votes from our team. This award was created to recognize and reward brands that continue to make South Korea one of the top global innovators in beauty.


Loved by Soko Glam's community
Must-have item by Team Soko

Best seller status on Soko Glam
Every year since the launch, Best of K-Beauty Award Winners have become recognized favorites not only in the US and Korea, but around the world! This year, we dedicate the awards to very specific and special moments...